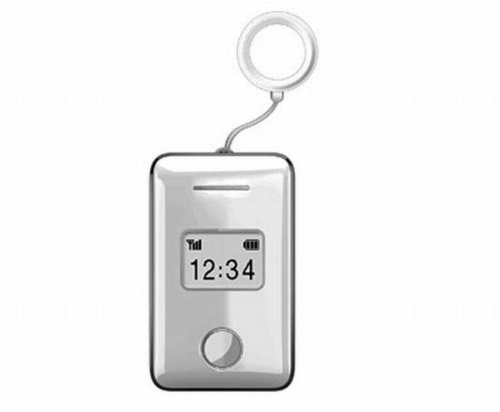 Calling this a smartphone is not entirely accurate, but it isn't stupid either. Simplicity is the focus here. This tracking device is meant for senior citizens and young children, to keep them safe. That large button in the center is for emergencies. Just press it and it will send an email and a notification to your relatives informing them where you are.
If you want to be tracked, just pull the cord on top and a sound is emitted, aiding the responder in reaching you.

Young kids and old folks can enjoy some extra safety with this device.
Senior Citizen, smartphone, softbank, zte