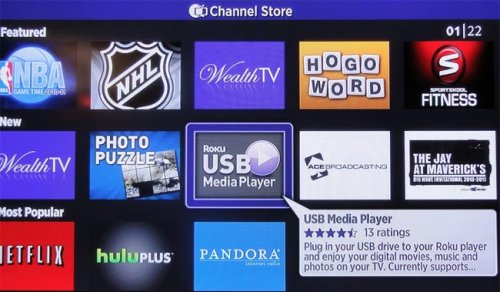 Roku has announced that its Roku XD|S or HD-XR media steaming device now supports playback from USB devices. It came as an included feature in the latest firmware update. That should make users happy.
The feature has been added as another Roku channel and is available in the Channel Store and now supports KV (H.264), MP4 (H.264), MOV (H.264), WMV/ASF (WMV9/VC-1), MP3, AAC, JPG, and PNG files. In case you are not familiar with it, the Roku devices allow you to instantly stream movies, TV shows, Netflix, Hulu Plus or Amazon VOD, or even listen to music on Pandora, directly on your TV.

Now it has USB support, so get one already.
Playback, Roku, support, USB