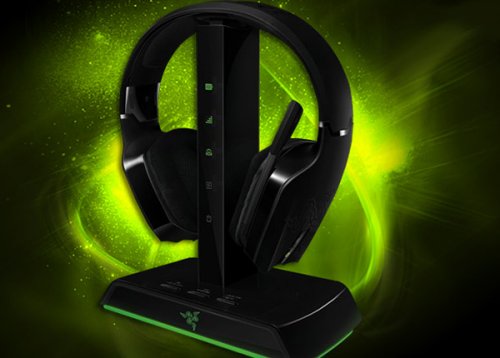 Razer has some new headphones that will work with the Xbox 360 and the PC. They are called the Chimaera and are available in two styles. A standard stereo version and a 5.1 surround sound version.
Both are wireless and use rechargeable batteries. The Stereo version uses 2.4GHz wireless technology and the 5.1 version uses 5.8GHz. Both also feature a mic that can be flipped up and out of the way. Sound is handled with large 50mm neodymium drivers.

Battery life for the stereo set is up to 12 hours, the 5.1 pair is up to 8-hours. The 5.1 set will ship in April for $199.99 and the stereo set will ship this month for $129.
Chimaera, pc, Razer, Wireless Gaming Headphones, xbox 360