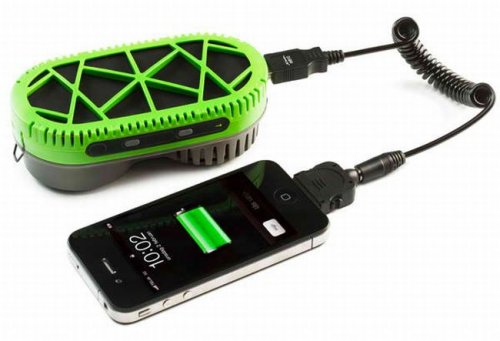 The Powertrekk is a bit of an ugly device, but what it lacks in looks, it makes up for in usefulness. It's a great gadget charger for any possible gadget as long as that gadget has a USB port. Powertrekk is designed for the outdoors, which is why it has a hydrogen fuel cell coupled with a battery pack.
In fact, both can charge each other, meaning that it can juice up a lot of your gadgets. Which makes it perfect for both travel or adventure. You will always have juice with this gadget.

No word on price yet.
charge, charger, gadgets, Powertrekk