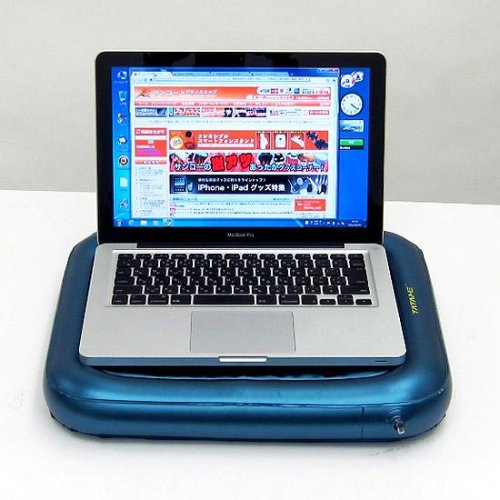 If waterbeds are good enough for humans, then why not our laptops? It should enjoy the same luxury. That's what Thanko seems to think, since they are now offering the PC Waterbed, which is a cushion and a cooling unit for your notebook.
It will cost you $24 and I'm sure it's all good until you puncture this thing and kill your notebook dead. It will be cool, just like you want, but dead. Is that worth $24? You decide.

I'll just rely on other cooling methods myself.
cool, laptop, Notebook, PC Waterbed