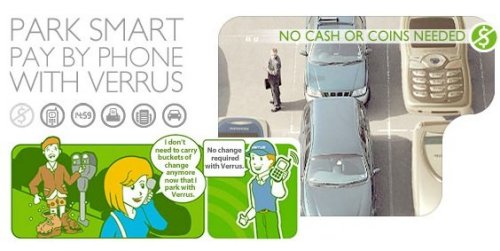 Those who live in South Miami have some good news. Verrus PayByPhone and the City of South Miami have just announced the launch of PayByPhone parking. So instead of having to pay with change to deal with parking machines, you can just use your cellphone to pay and make sure you don't get a ticket for a parking violation.
Just head over to paybyphone.com and sign up or call 1-888-950-PARK when parking. Parking time about to expire? No problem. The service can send you a text a few minutes before it expires so you'll know if you need to top off your parking fee.

That should make parking easier.
parking, PayByPhone, South Miami