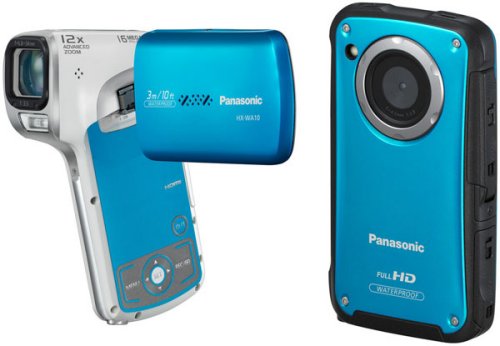 Panasonic has announced two camcorders for those of us with an active lifestyle. These models aren't for couch potatoes. They offer a durable build, 1080p video recording modes, electronic image stabilization, mild waterproof/shockproof casings and high-resolution megapixel still pictures.
They go by the names of HX-WA10 and the candybar HM-TA20. The HX-WA10 is designed for shooting outdoors and in rainy conditions and can capture 16-megapixel still images. The HM-TA20 has a waterproof, shockproof and dustproof design and a Night View mode for dim lighting. The large 3-inch touchscreen LCD display that should make using it super easy.

Panasonic as usual has all of your camcorder needs covered.
[Ubergizmo]
Camcorders, compact, HM-TA20, HX-WA10, Panasonic