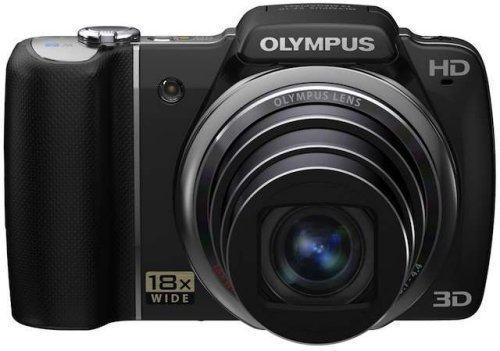 Olympus has announced the SZ-10, which features a wide 18x 28-504mm zoom lens, a 14-megapixel image sensor, 3-inch LCD display, TruPic III+ image processing and support for Eye-Fi wireless cards. The SZ-10 will cost you $249.99 when it ships in March.
The VR-330 is priced at GBP159.99 ($258) in Europe. It lacks the newer image processing of the SZ-10, but for the price you get a 12.5x zoom lens and the same 14-megapixel image sensor. Both cameras offer 720p video capture, HDMI-output, and a dynamic 3D mode. There's also a version of the VR-330 that ditches the 3D mode and sells for $199.99, called the VR-320 and it will ship in February here in the states.

Lastly, the entry-level VG-110 is priced at $89.99. It has a 12-megapixel sensor, 2.7-inch LCD display, 4x optical zoom and VGA video capture.
camera, compact, Olympus, Superzoom, SZ-10, VG-110, VR-330