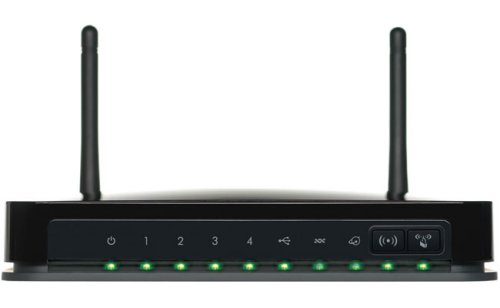 Netgear has announced that it is now shipping the N300 Wireless ADSL2+ modem router. The device is basically a DSL modem with an integrated 802.11n wireless WiFi router. The feature that you will appreciate the most is that it has failover if DSL goes down.
The failover function is thanks to a 3G USB modem that you can plug into an attached USB port. When DSL is out the 3G modem kicks on automatically and once the router detects that your DSL is back the 3G modem stops.

The N300 also has lots of security features, like SPI, VPN pass through, DoS protection, and it monitors internet traffic. It will cost you $179.99.
DGN2200M, N300, netgear, router