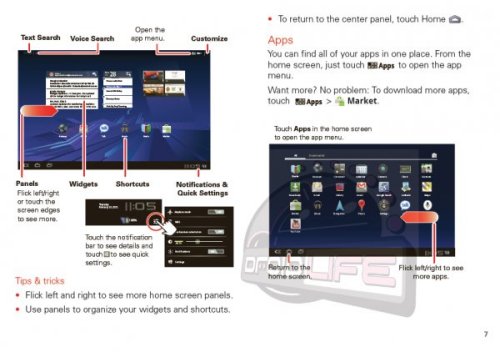 When you want to know all there is to know about a device, you can usually find out with the manual. And if you want to know about Motorola's upcoming Xoom Android tablet, you can consult the manual, thanks to the peeps over at Droid-Life have gotten their hands on it and have posted it online for everyone to enjoy.
The manual has plenty of color screen shots and instructions so that you know how to operate the device. So if you want to know all of the Xoom's secrets, head on over to Droid-Life and get to know it before it arrives in Verizon stores next week.

Should be quite a read.
Android, Manual, Motorola, tablet, Xoom