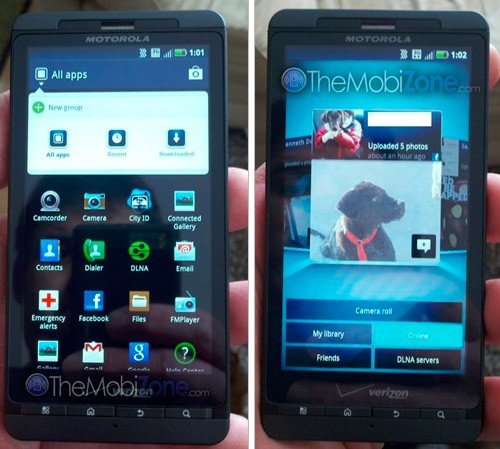 Motorola's successor to its Android-powered Droid X has now been spotted in pictures, looking a lot like the current version of the Droid X. If this leak is accurate, you can expect the phone to hit Verizon's network and it will only support 3G.
It hasn't gotten an official confirmation yet, but some specifications could include a 1GHz dual-core Tegra 2 chip, 1GB of RAM, 4.3-inch 540 x 960 pixel resolution display, 8-megapixel camera and Android 2.2 Froyo.

Also it may have a lower price point.
details, DROID X 2, images, leak, Motorola