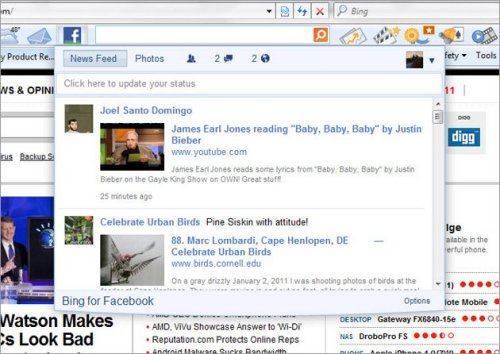 On the same day that Google decided to get a bit more social, now Microsoft has released a new version of their Bing toolbar, with new features to enhance your Bing experience. The new Bing toolbar helps make tasks much easier and quicker.
There's the inclusion of a Facebook button, so you can see what's going on in Facebook without having to leave your current page or open a new tab. It allows you to share content on the social network more easily and quickly. You can also read email from multiple services now instead of just Hotmail.

To check it out, download it here.
Bing, Facebook, Microsoft, toolbar