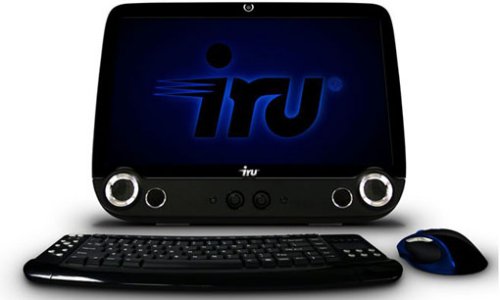 Russian-based iRU has introduced their latest all-in-one desktop PC, the iRU AIO. This All-In-One is powered by either a 2.4GHz Intel Core i3-370 or 2.53GHz Intel Core i5-460 processor and will save some space on your desktop.
It features a 21.5-inch 1920 x 1080 Full HD display, an integrated graphics card (Core i3-370), a 512MB NVIDIA GeForce G310 graphics card (Core i5-460), up to 4GB RAM, up to 1TB hard drive, a webcam, a DVD writer and it runs either Windows 7 or MeeGo OS.

Nothing on pricing yet.
AIO, all in one, desktop PC, iRU