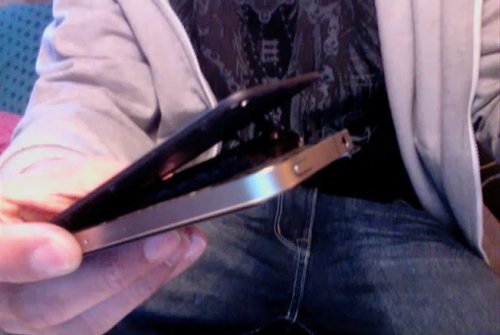 We've heard many tales of exploding devices over the years. Some seem to be a clear hoax, while others are plausible. Now someone is claiming that an iPhone 4 blew up on them. The story goes like this. The user noticed that the phone became extremely hot while his wife was holding it, the battery of the phone had swollen, dislodging the back panel and catching on fire.
His wife then dropped the phone on a table where it left some burn marks. It also burned the user's hand and set off the fire alarm. The owner says that he went to the Apple store to get a replacement, but it isn't clear what happened next.

Is this one real or not? You decide.
burns, explodes, hand, iPhone 4