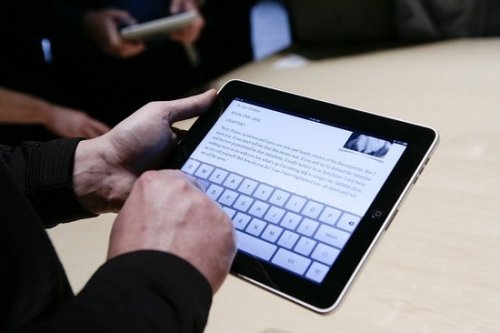 We are still waiting for the iPad 2 to be made official, but there are already rumors about an iPad 3 that could be out as early as this fall. Sure, I guess it could happen. The rumor goes like this. Apple will unveil the iPad 2, which will be a modest update to the original iPad. It'll get a front-facing camera, a faster processor, more RAM as well as support for both AT&T and Verizon's networks. It won't get a new retina display.
Then, during the fall/holiday season, Apple will unveil a bigger upgrade to the iPad, one with the higher-resolution display. The thinking is that this will allow Apple to adjust the yearly upgrade window for the iPad to be right in the middle of the holiday shopping season. That does make sense.

I guess time will tell.
Apple, iPad, iPad 3, rumor, tablet