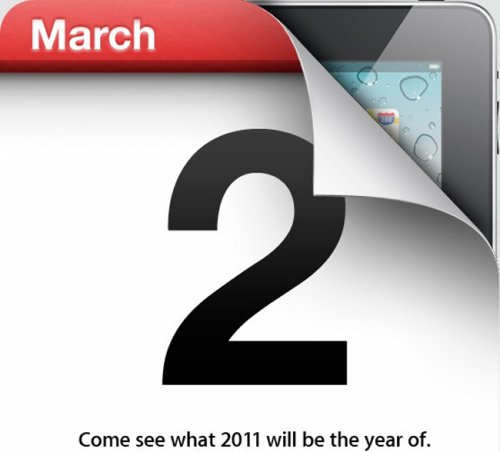 Well, we knew it was coming and sure enough, Apple has sent out invites for its special event on the 2nd of March, where it will unveil the iPad 2. Should be interesting to see what the iPad 2 offers that the current one does not.
We already know that the iPad 2 will feature at least one video camera in front for Apple's FaceTime software, we have also heard that the iPad 2 will have a slimmer design.

We will of course have all the latest when it all goes down.
Apple, event, iPad 2