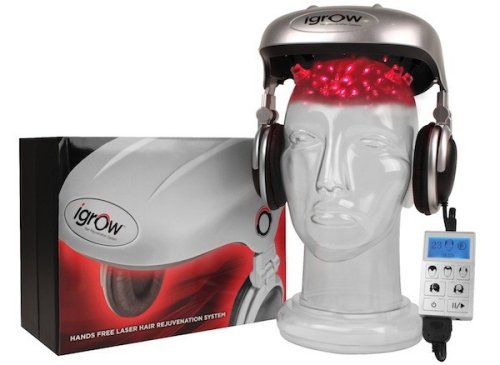 Listen up all you George Costanzas and Captain Picards. Laser-based hair rejuvenation is your answer. Specifically the iGrow, a stylish new bit of head-gear from Apira Science. It features 21 laser diodes and 30 LED lights.
The company says that this machine matches the output of most clinical hair lasers, and it should result in "thicker, fuller and healthier" hair in just a "few short months." You buying this? The iGrow also includes a remote that has been programmed for both men and women, and it has a built-in set of headphones that you can use with your own iPod or MP3 player. Damn. This thing is packed with features. It will cost you $695.

They are offering a six-month money back guarantee.
hair, iGrow, lasers, regrow