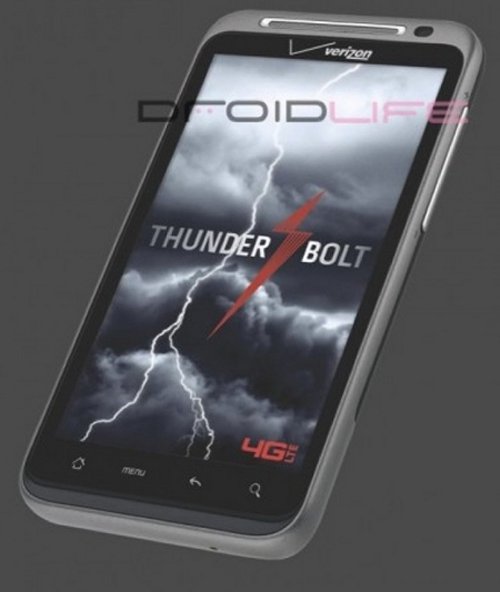 Verizon has hinted that the HTC Thunderbolt might arrive early. It reminded users that the iPhone is coming soon and also said that the Android-based 4G phone might come "sooner than expected." No exact date was given.
Previous leaks from Verizon's retail system have the Android flagship's launch on February 14 and that could be the date Verizon is teasing, but it also might be moved up.

The Thunderboltl has the 1GHz Snapdragon, a 4.3-inch display and an eight-megapixel camera with 720p video recording.
HTC, Thunderbolt, Verizon