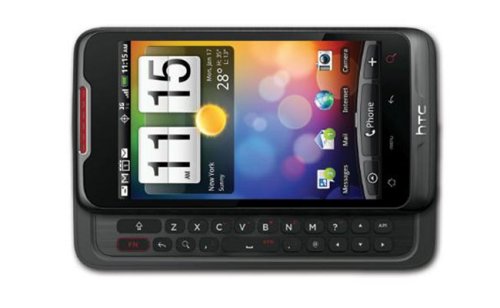 We have been hearing about the HTC Merge for a while now, and now HTC has made it official. The HTC Merge will be available from several North American carriers this spring. It will come with Android 2.2 Froyo, and features a 3.8 inch touchscreen display, a slide out QWERTY keyboard, and a five megapixel camera with auto-focus and built in Flash.
The 5 megapixel camera can record HD video in 720p. Also on board is GPS, WiFi, Bluetooth and 3G. This is HTC's first CDMA world phone, so feel free to roam around the world on GSM networks.

We don't yet know which US networks will carry the Merge, but we know it will be available on Verizon.
Android, CDMA, HTC Merge, World Phone