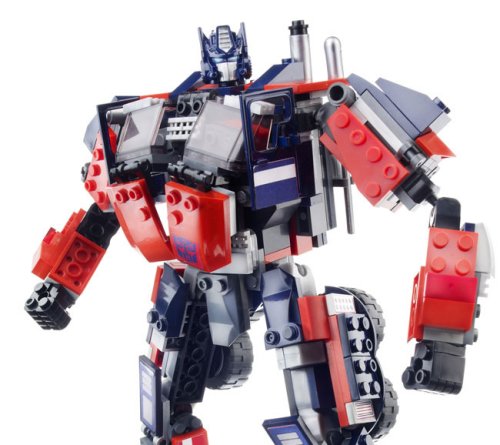 Hasbro has announced a new toy line this week called KRE-O. Think of it as their version of Lego. They come in some neat looking Transformers character kits. The kits will include Optimus Prime, of course, for $59.99.
Other smaller kits will also be offered, with mini collectible figures for about $8 and other kits like Bumblebee and Starscream will cost about $25. According to the company these blocks are compatible with "most" other building block systems on the market. That means your Legos should be compatible. Look for these this fall.

I wonder if they can give Lego some serious competition with these.
Building Block, Hasbro announces KRE-O, lego, system, toy