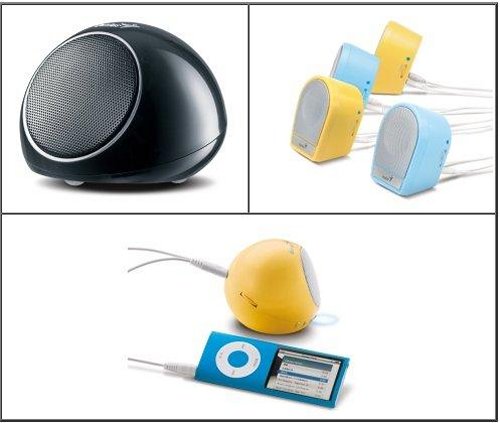 Genius has unveiled three new portable speakers, the SP-i170, SP-i177 and SP-i300. All three are said to deliver the ability to resonate superb sound from all of your popular electronic devices, and are supposed to be easy to recharge.
Since they feature a built-in battery, audio will last for up to 8 hours, and since they're extremely compact, you will carry them around easily. They come in a wide range of colors that are sure to please everyone.

The SP-i170, SP-i177, and SP-i300 will come with GeniusLink technology that allows you to connect similar Genius speakers.
Genius, portable speakers