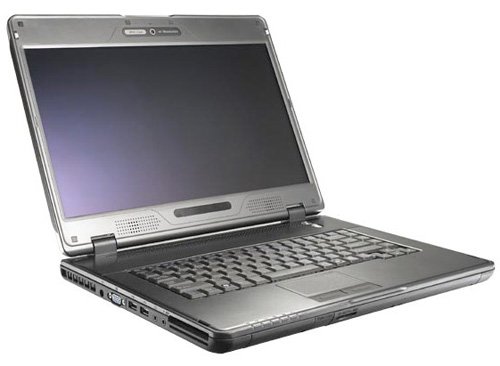 GammaTech, the company that sounds like they gave the Hulk his powers, has introduced a rugged notebook in the 15.6-inch Durabook S15C. It sports a magnesium alloy case and conforms to 810G military standards. The hard drive is encased in a cable that will absorb shocks and the keyboard is spill-resistant.
The optical drive bay even has a lock-out that will prevent it from opening when the notebook is dropped. There is also double protection battery circuits to prevent overheating and over-voltage damage. Yes, they went above and beyond with this one.

Your choice of Core i5 or Core i7 processors, stereo speakers and a pair of dual-channel DDR3 memory slots. The display has 1080p resolution, with a microphone, three USBs, Wi-Fi and a memory card reader. Bluetooth is optional. Nothing yet on pricing or ship dates.
Core i7, durabook, gammatech, Notebook, rugged