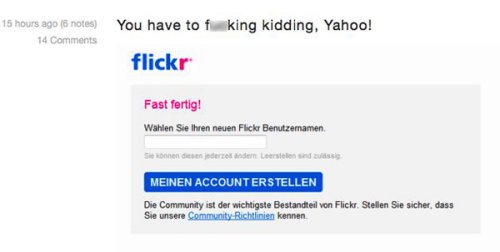 Yesterday we reported that a Flickr user had lost 4,000 photographs due to an accident that caused his account to be deleted. Luckily for him, he brought attention to his case throughout the internet. Bad press is something that Flickr doesn't want, so today they corrected the situation.
The user had his account reinstated and his 4,000 photographs were restored. He was also rewarded with 25 years of Flickr Pro membership. The official statement from Flickr below:

Yahoo! is pleased to share that the Flickr team has fully restored a member's account that was mistakenly deleted yesterday. We regret the human error that led to the mistake and have worked hard to rectify the situation, including reloading the entire photo portfolio and providing the member with 25 years of free Flickr Pro membership. Flickr takes the trust of our members very seriously and we appreciate the patience shown by this member and our community. Flickr will also soon roll out functionality that will allow us to restore deleted accounts more easily in the future.
deleted, fix, flickr, photographs