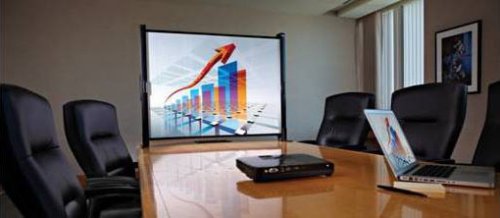 Epson has unveiled a new projection screen at MWC 2011 called the Epson ES1000. The tabletop projection display is designed to be light, small and travel friendly for those on the go.
The ES1000 can handle images of up to 50-inches diagonally, and they appear to be pretty clear and crisp, regardless of the projection size. Ease of setup is another bonus. The screen can be set up as quickly as thirty seconds, because it has a one piece design.

The Epson ES1000 tabletop projection display will cost you $129.
Epson, ES1000, Tabletop Projection Display