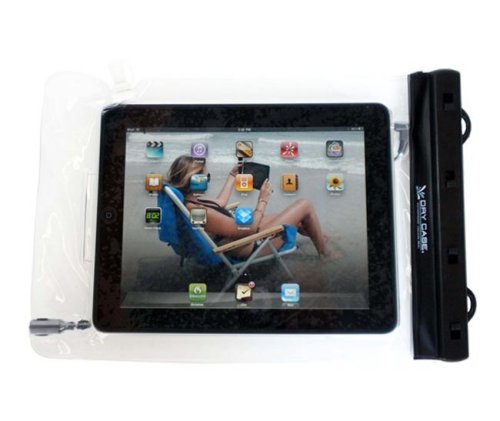 You own an iPad for convenience, so don't think you have to leave it at home when you go to the beach. Instead, check out this new waterproof and sand proof case, called the DryCase. The manufactures says it's completely waterproof.
The DryCase keeps your iPad waterproof by using a vacuum which is created in the case using a small pump to extract all of the air from the pouch. The case tightly seals around your iPad, but still allows the touchscreen to function. It's like a spacesuit for your gadget.

You can also make and receive calls from within the bag if a small amount of air is left inside. An integrated 3 way headphone jack lets you use both stereo headphones and you can hear and talk through the DryCase plastic if you need to.
DryCase, iPad case, Vacuum Sealed