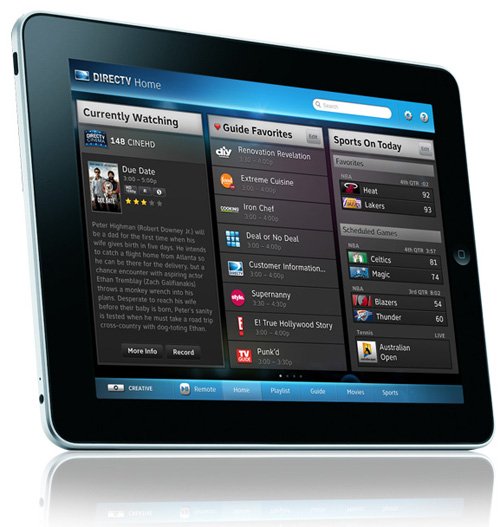 DirecTV has announced that they have plans to introduce an iPad app. The app would integrate the company's wide range of satellite TV services. It will allow users to organize their favorite channels, browse sports games and view scores, tune into channels, or view other information like cast names and parental ratings.
Users can configure their home screen and customize the layout for their favorite channels, sports rosters, and modules for other content. It will work with any HD DVR connected to the home network, while the DVR functions can be controlled remotely. Sounds great for DirectTV users.

We don't have a release date for the iPad app yet, but hopefully we will learn more soon.
app, DirecTV, iPad