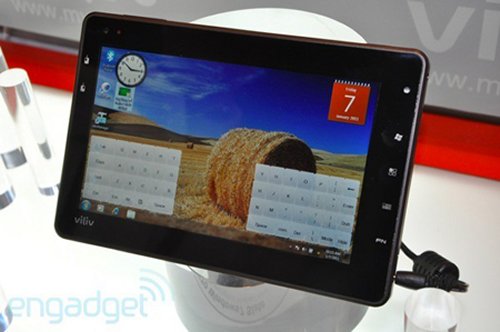 Viliv's newest tablet is the X70, which packs in a 1.5GHz Oak Trail processor. The 7-inch tablet with capacitive touch display also speeds up Windows 7 performance with both Home and Starter packs. It also delivers a 6.5 hour battery life.
Other features include a split keyboard that makes thumb typing easier, a 3-megapixel camera in back and a 1.3-megapixel camera up front, and an optical trackpad.

It will hit Best Buy and Amazon by April, but there's no info about the price yet.
Oak Trail, Processor, Viliv, Windows 7 Tablet, X70