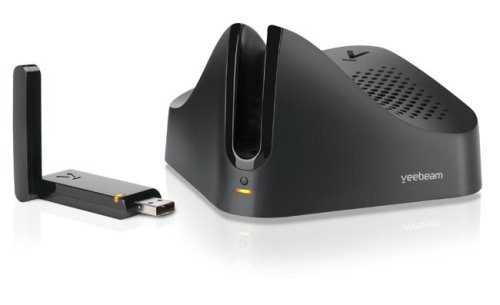 Veebeam HD will provide an easy solution for streaming your PC display directly to your TV via Wi-Fi. You can enjoy 1080p or 480i PC display mirroring and video "play-to" support to your HDTV via the Veebeam wireless HDMI receiver.
The Veebeam creates a point-to-point, 150Mb/s wireless connection between the USB Antenna and the receiver, so you can stream media without using your home network, and therefore not bottleneck it for other users.

Both units work with Windows Vista/7 and Mac OS X, but require a computer with an Intel Core 2 Duo or Intel i3/5/7 processor.
media, stream, streamer, tv, Veebeam, wi-fi