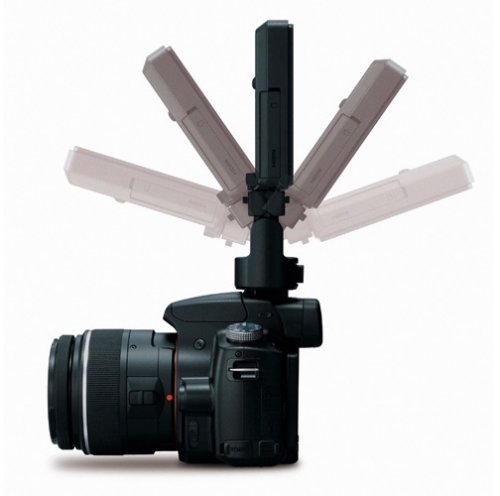 Using DSLR cameras to shoot videos is pretty common, but you might feel like the display on the camera is too small. Well, there is a solution for Sony users. The company has announced its CLV-V55 accessory. It's a 5-inch clip-on display featuring a WVGA 800 x 480 pixel resolution.
The CLM-V55 can be attached to most interchangeable lens cameras and compatible HD camcorders with an auto-lock accessory shoe or ISO shoe using an adapter (which Sony bundles). It can be connected to other devices as well via an HDMI port and is capable of tilting and swiveling.

The CLM-V55 will be released in March, and speculation is that it'll cost you $505.
Cameras, clip-on, CLM-V55, DSLR, LCD, Sony