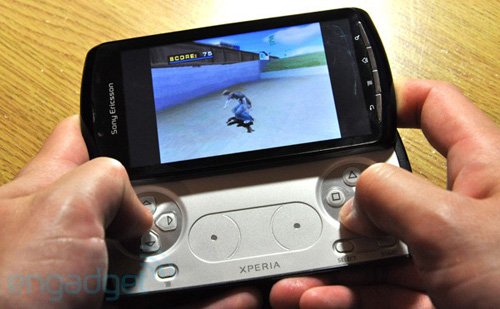 Sony Ericsson's Xperia Play was given its first detailed hands-on in our part of the world today. The PlayStation phone is fairly fast and runs a 1GHz Snapdragon. Engadget found that it now hits 59FPS in Qualcomm's NeoCore benchmark and is capable of even tying the 43FPS of the dual-core LG Optimus 2X in NenaMark.
They discovered that the PSP Go-like controls mapped directly to regular Android navigation and could even be assigned to work in an emulator. The device won't properly play games that need secondary shoulder buttons but the dual optical pads should replicate a game that would need analog sticks.

The camera is five megapixels, but is sharp and vivid. It should be unveiling on February 13 at an event before Mobile World Congress and may be released as soon as March.
PlayStation Phone, preview, Sony Ericsson, Xperia Play