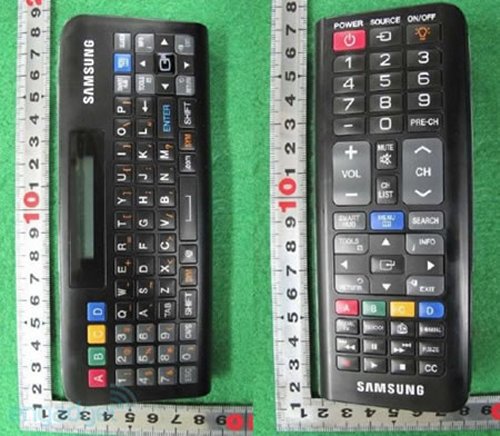 Samsung's new dual-sided QWERTY remote for its Smart TVs was recently revealed and while they aren't much to look at, we hope the functionality will be worth it's fugliness.
The TV side features your standard set of buttons. The QWERTY section is what's interesting here. It has a display, but we don't know what it is for yet. We will just have to wait for an official announcement and get more info from Sammy itself.

Maybe they can explain it's unfortunate looks.
Bluetooth Remote, Dual-Sided, QWERTY, Samsung, Smart TVs