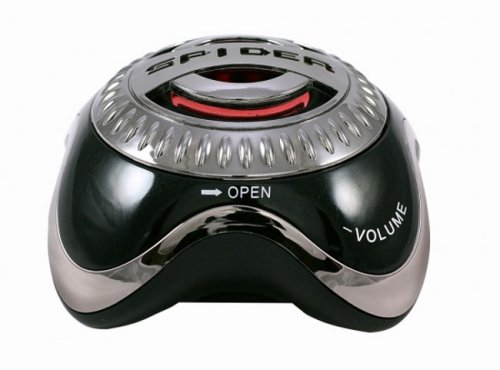 If you like to listen to your music on the go, from a speaker rather than headphones, then the Spider Pocket Speaker E500 can help. It's a battery powered portable speaker that will work with almost any music device available.
The speaker uses a 3.5mm headphone jack so it will work with the iPhone, iPods, notebooks and tons of other devices. The internal rechargeable battery will give you about eight hours of playback per charge and the speaker measures just 68.5mm x 68.5mm x 42mm.

No info on pricing yet.
Pocket Speaker E500, portable, spider