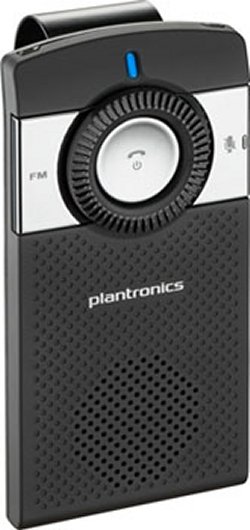 Plantronics new K100 in-car Bluetooth speakerphone includes dual microphones and digital signal processing (DSP) technology that keeps the user's voice sharp and clear and also limits the surrounding noise. Also echo cancellation improves listening on both sides of the conversation, while a high-quality speaker makes every call clear.
The Plantronics K100 also has an integrated FM transmitter, so you can hear conversations, stream music, or play podcasts from your smartphone to the car stereo system. It also features large buttons so you can control the K100, while keeping safe on the road.

The Plantronics K100 speakerphone is just $79.99.
Bluetooth, car, K100, Plantronics, speakerphone