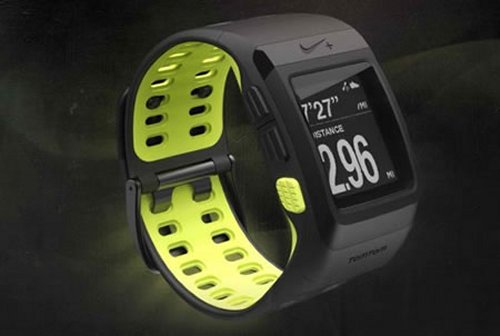 The new Nike+ SportWatch GPS powered by TomTom is like a fitness coach. One that will track what you do, track how you do it, and then makes you do it again you filthy maggot. Double time! Okay, maybe it isn't that motivating, but it will help.
The Nike+ SportWatch GPS combines the accuracy of GPS with the shoe-based Nike+ sensor (attached to your iPod Nano) to track time, pace, distance, calories burned, and heart rate, as you do your daily run. It will actually talk to you through your iPod Nano. The Nike Senor translates your workout data from the Sport Kit to your iPod Nano, which can then be connected to NikePlus.com.

So you get a full review on completed runs, you can set new goals, and interact with Nike's community of almost 4 million runners around the world. You can also program your music and personalize your workout. It should arrive by April 2011.
fitness, GPS, Nike+ SportWatch