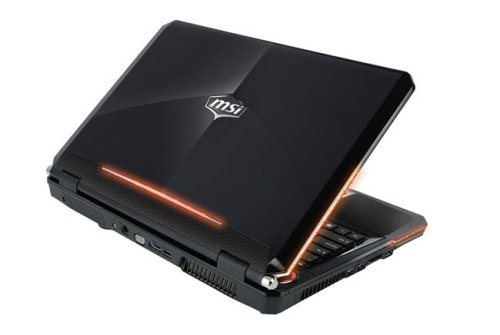 Looking for a new gaming notebook? The MSi GT680R-008US, which is equipped with Intel's new Sandy Bridge platform might be what you want. It's powered by an Intel Core i7-2630QM CPU with 8GB of RAM and a total of 1TB of storage from a pair of 500GB 7200 rpm HDDs. It also packs an NVIDIA GeForce GTX 460M with 1.5GB of DDR5 RAM.
Other features include 802.11b/g/n WiFi and Bluetooth connectivity, THX TruStudio Pro, MSI TDE technology to help squeeze the most from your machine with accelerated CPU performance and MSI Cooler Boost technology. It also has USB 3.0 ports, built-in 720p HD webcam, and HDMI output.

The MSi GT680R-008US is just $1650 and comes pre-installed with Windows 7 Home Premium 64-bit.
gaming, GT680R-008US, MSI, Notebook, Sandy Bridge