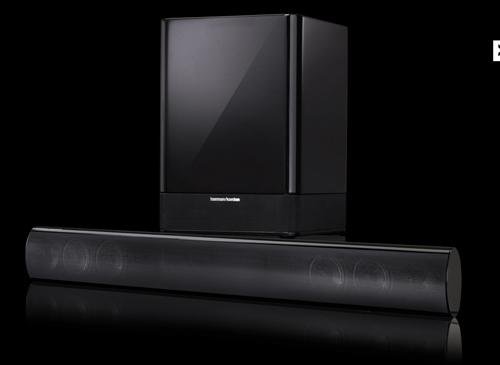 Looking to upgrade your home theater? Harman Kardon's latest home theater soundbar, the Harmon Kardon SB16 might be the ticket. It is specially designed for people who lack a large physical space, but want to enjoy a quality home theater experience. It features direct connections to your TV, DVD player, video game console or other compatible devices so you can place the subwoofer in any position within the same room as the SB16 thanks to its wireless connectivity.
Other features include a two-way dual-driver, left and right soundbar speaker channels, each with two 3-inch (75mm) midrange drivers and a 3/4-inch (19mm) dome tweeter. The wireless subwoofer offers 100 watts of power while incorporating a 10-inch (250mm) driver within a ported enclosure.

The SB16 will retail for $600.
combo, Harmon Kardon, SB16, Soundbar, Subwoofer