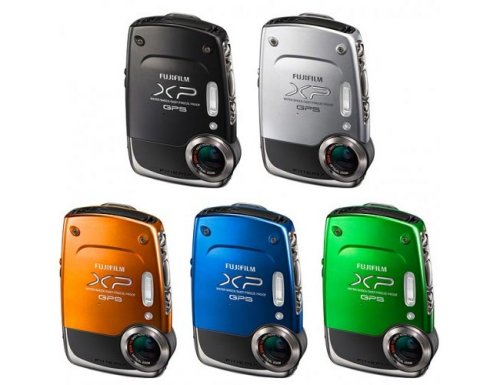 Fujifilm has unveiled the FinePix XP30 camera which is equipped with GPS. In fact it's the worlds first outdoor compact camera with GPS. The Fujifilm FinePix XP30 also has a 14.2-megapixel sensor with CCD-shift image stabilization, a 5x optical zoom, face detection and automatic panorama functionality.
This compact camera is designed to be waterproof for up to five meters, dust proof, sand proof and will survive drops of up to 1.5m. It's even freeze proof to -10 degrees centigrade.

Fujifilm has also announced the FinePix XP20, without GPS. The FinePix XP30 with GPS ships in February for $239.95 and the FinePix XP20 will arrive in March for $199.95.
camera, FinePix XP30, Fujifilm, GPS