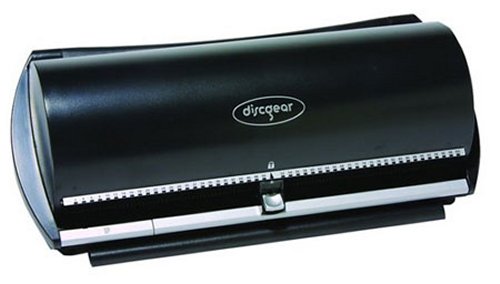 Do you have DVD or Blu-ray discs everywhere and need to get organized? The DiscGear Selector 100 is a DVD/ Blu-ray disc organizer that will help you to keep your movie collection more tidy. The DiscGear Selector 100 has 100 compartments for you to store up to a 100 discs.
It features a one-touch disc retrieval system and an index slider so that you know which discs you're looking for and can easily select what you want. Just find the right number, move a slider to it, press down and your disc pops out.

It will cost you $47.
Blu-ray, DiscGear Selector 100, discs, DVD, Storage