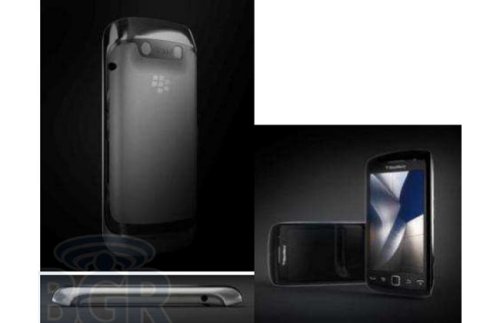 The folks over at the BGR have gotten their hands on some leaked images and specifications for the new BlackBerry Storm 3. It looks like it will feature a 3.7 inch capacitive touchscreen display with a resolution of 800 x 480 pixels, a 1.2GHz processor, a five megapixel camera which can record HD video in 720p, 8GB of built in storage and 512MB of RAM.
The BlackBerry Storm 3 will also pack in a microSD card slot, a proximity sensor, accelerometer, magnetometer, Bluetooth 2.1+EDR, WiFi, and can also be used as a 3G mobile hotspot. It looks like it will launch in two or possibly three versions globally.

No info yet on pricing, but it should launch in September.
BlackBerry Storm 3, photos, specs