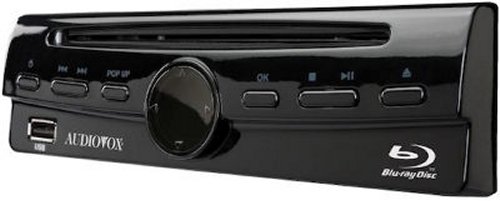 Audiovox's new Automotive Blu-ray DVD player, the AVDBR1, lets you enjoy HD movies in your car. The player can be installed under the seat or in a storage compartment and connects to any monitor via HDMI, composite or component output.
The AVDBR1′s small size allows you to mount it either horizontally or vertically in any number of ways. It gets power from a 2-pin, 12-volt connector to the vehicle's accessory power source and comes with a full function wireless IR remote control.

It will cost you $349.99 and will be available in Spring of 2011.
Audiovox, Automotive, AVDBR1, Blu-ray, player