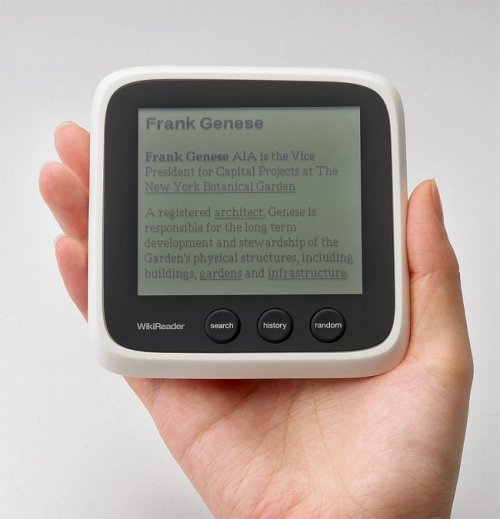 The handheld Wikireader eBook device has just gotten a bit more attractive to buyers as it has received 33,000 books to add to its library thanks to Project Gutenberg which is now available for the Wikireader.
All 33,000 books can fit onto a 4GB micro SD card that the Wikireader accepts, which means you get to carry them around without a forklift. It works similarly to Wikipedia already on the devices, allowing you to search for titles by keyword.

The new content is available now and you can purchase a Wikireader for as low as $99 with a touch screen that accommodates international keyboards and uses AAA batteries.
ebooks, handheld, WikiReader