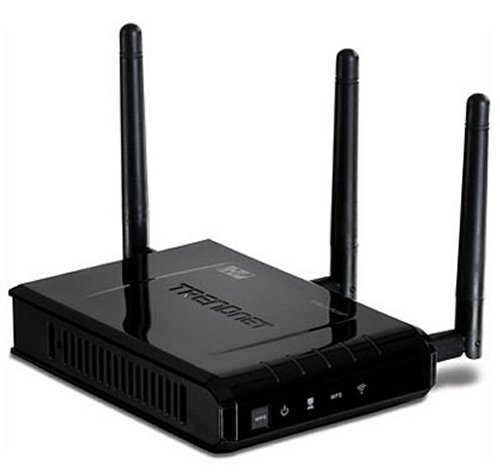 The TRENDnet TEW-690AP is touted as being the world's first 450Mbps Wireless N Access Point. The device supports Access Point, Wireless Distribution System (WDS), and Repeater mode functionality and comes equipped with Advanced Multiple Input Multiple Output (MIMO) antenna technology with three spatial streams per antenna, which generates a maximum theoretical wireless throughput of 450Mbps and exceptional wireless coverage.
And if wireless is not for you, a Gigabit Ethernet port will maintain high performance wired connections. The Wi-Fi Protected Setup (WPS) integrates other WPS supported devices with the touch of a button.

Other features include 4 SSIDs per wireless band, different encryption for each SSID, WMM Quality of Service data prioritization, WPA2-RADIUS encryption, and a convenient on/off power switch.
450Mbps, TEW-690AP, trendnet, Wireless N Access Point