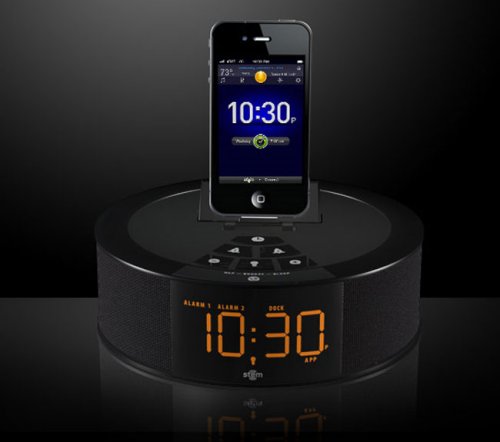 You can choose from a million alarm clock docks, most with the same basic features. Or you can choose one that is more original, like the TimeCommand. This dock will dock and charge your iPod, iPhone, or iPad and has an adjustable connector that will work if you have your gadget in a case or not in a case. A free app can also be downloaded to let you set multiple alarms.
The neatest feature is that you can plug in your bedside lamp and the TimeCommand will wake you to your alarm as well as light from the lamp. With the app it can be dimmed and a timer can cut the lamp off when you go to bed.

It will cost you $99.99 and will be available soon.
Dock, iPad, iPhone, iPod, TimeCommand