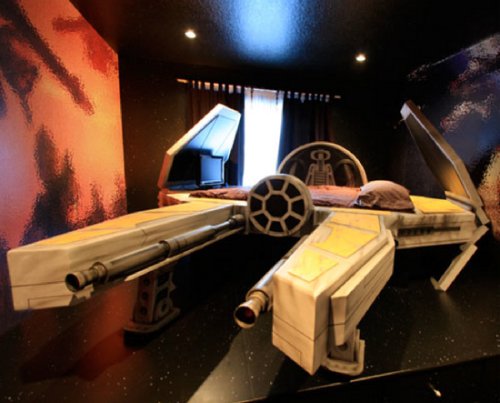 It must be awesome to be a kid and have rich parents. For those people, a company called PoshTots is offering Deep Space Fighter Beds that look like space ships. Specifically TIE Fighters. Forget counting sheep. Instead go pew pew pew on some X-Wings.
You'll be able to pick and choose what yours looks like since they are customizable with accompanying wall murals and such. The base price is around $18,000. Pew pew pew.

It's a cooler bed than I've ever had.
bed, spaceship, Star Wars, starship, TIE Fighter