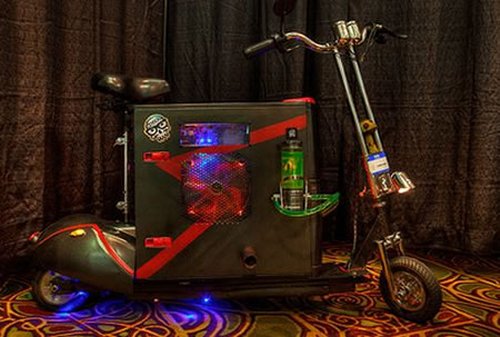 The Scooterputer takes portability to a whole new level. It comes from modder Stephen Popa. This is basically a Thermaltake Element V case with plenty of gaming power sitting on a 24v rechargeable electric scooter that has been stretched a full 11 inches to maker room for the computer.
The computer case has an Intel i7 processor inside, along with 4GB RAM, GTS 250 graphics card, three RAIDed hard drives, USB 3.0 port, dual layer DVD burner, Thermaltake TR2 1200 Watt power supply and it's water cooled with Thermaltake Big water 850I kit.

Now you can take the game with you on the road.
casemod, DIY, gaming, mod, Scooterputer PC