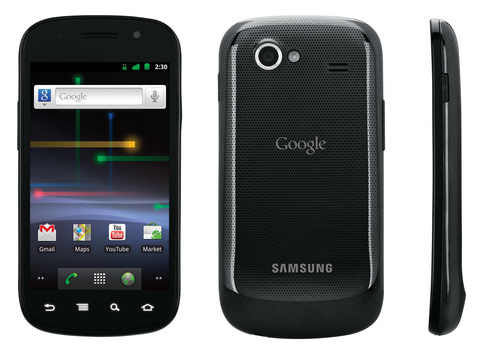 The new Google Phone is official. The Nexus S is built by Samsung, with a curved 4-inch AMOLED screen, 1GHz Hummingbird processor, NFC support, and it's running a completely clean version of Android 2.3 Gingerbread.
This new Google phone has 16GB of internal storage and 512MB of RAM, along with a gyroscope and VoIP support. It will be available unlocked or on T-Mobile, though according to Google's product page it doesn't support T-Mobile's 4G-ish HSPA+ network.

You'll be able to get your Nexus S on December 16, unlocked or with a T-Mobile plan, at Best Buy locations or through Google.
Nexus S, official, Samsung