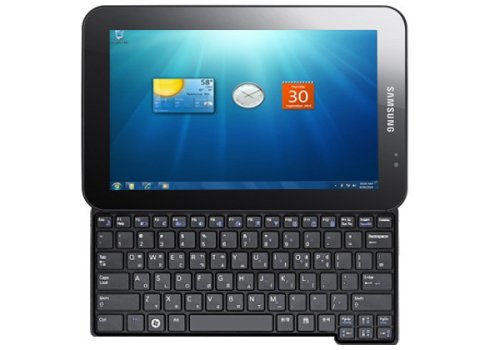 The latest tablet rumor makes a tablet more like a netbook with the Windows 7 tablet concept seen above. Blogeee is reporting that they have two separate sources who claim that Samsung is planning a 10-inch slate device called Gloria, which would run Windows 7 and have a slide-out keyboard.
The image above is a mockup of how Gloria might look. It will supposedly include a Samsung software overlay to make Windows 7 more touch-friendly. For now,take this with a grain of salt, but it would be an interesting take on a tablet.

Hopefully we will learn more soon.
10-inch, Gloria, keyboard, Samsung, tablet, windows 7