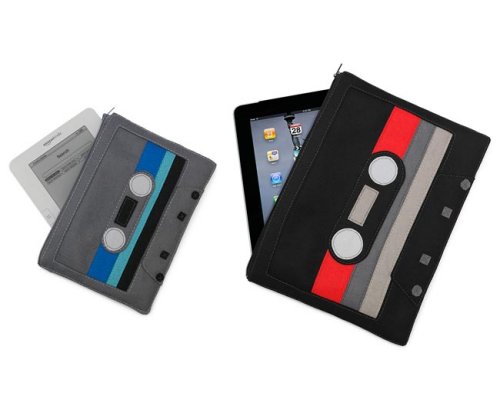 Here's a unique case with some retro style for either your Kindle or iPad. These retro 80′s cassette cases will take you back in time and also protect your device.
These retro cassette cases are handmade by Lindsey Porter. The Kindle E-Reader case is available in a grey blue felt design while the larger iPad case is in a black red and grey finish. They are available to for $40 and $50.

If you love the 80s, these are for you.
case, Cassette tape, iPad, kindle, retro