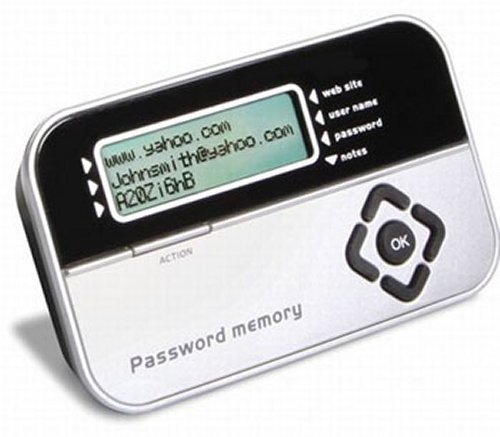 The Password Vault stores and secures account information for website addresses, usernames, passwords, and ATM PINs, and allows immediate retrieval when you need them. Your passwords are safely stored offline in the vault's memory, ensuring that the information can never be compromised. It can store up to 400 account records.
Sounds much safer than leaving passwords on notes around the house. The Password Vault holds all of your secret information behind its own password. And if the device is misplaced, lost, or stolen, five unsuccessful attempts to access your accounts will lock the device for 30 minutes. You can also reset it to erase all of your secret data.

The Password Vault is just $49.95.
password, Security, Storage, vault