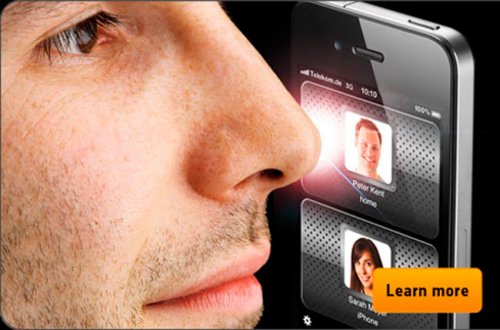 Here in the cold weather states this is the time of year for warm gloves. Unfortunately gloves and your iPhone don't mix, unless they are special gloves. You could use a stylus for your touch device, but that isn't always the best solution either.
So what can you do? Well, if you don't mind looking like an idiot, here's your app. A new app called NoseDial lets you dial with your nose. We couldn't make this stuff up if we tried.

Basically, the app puts your contacts into a layout where you can hit them with your nose to dial. You can get the app for 99 cents right now. Hope you don't have a runny nose.
app, dial, iPhone, nose, NoseDial